---
Our teen driver education course meets or exceeds all the Washington State requirements for a new driver education course. Review these things before enrolling:
Students must be at least 15 years old by 1st class.
Students must not be absent for more than 3 scheduled classroom dates.
All missed classroom sessions should be made up by the last day of class.
Parents and Students must have the available time and motivation to study resources and regularly practice driving.
Courses are often completed in less than 2 months, but must be completed within 6 months regardless of age or license eligibility.
Classroom sessions are scheduled on specific days and at specific times according to the posted schedule. Student drives are scheduled separately from the classroom time, and usually extend beyond the classroom completion date.
A primary method of communication with students and parents is through email. Please provide valid email addresses when registering, and check email often for details and reminders about the course.
REGISTER
VIEW CLASS SCHEDULE
How The Course Works

Students attend 15 classroom sessions, which are 2 hours in length each. (Parents are strongly encouraged to attend orientation the first hour of the first class)
Students schedule 6 hours of behind the wheel driving instruction.
Students schedule a minimum of 1 observation hour of another student lesson.
After successful completion of both the classroom and driving portions of the course, the student is eligible to schedule the state tests at one of the Parkside testing locations.


COST: $475 *
$150 minimum payment due by 1st class. (Balance due on last Classroom date)
$50 discount to $425 if payment in full is received on or before 1st class.
Up to 2 attempts of the state knowledge and driving tests are included after the course. ($120 value)
* Additional
fees
may apply for missed classes, missed driving lessons, or due to lack of driving proficiency during lessons. Refer to our course policy for more explanation.
I felt welcomed in class."
Richland High
Student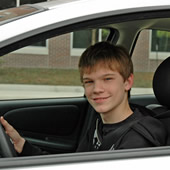 The instructor helped us by telling stories and making it fun
Eisenhower High
Student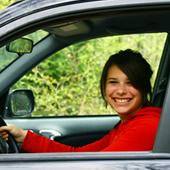 I think I am a better driver now that I have gone through Parkside.
Selah High
Student